An update on the Yolanda concert - over $12,000 raised!
Nate and Dwaine have recently visited the Philippines to collaborate with the legend 'Chito Miranda' of 'Parokya Ni Edgar'. The collaboration went excellently so look out for that!
While Nate had to return to family and work Dwaine got to stay on for an extra week and is using his time in the most valuable way; to serve the people of Tacloban who were severely affected by the Typhoon. Dwaine has many friends there and has been able to take them clothes and provisions donated by a number of good Australians back home. He's also helping with labour.
In June Mayan Fox plan to return to the Philippines to tour as a whole band and would love the opportunity to again serve the Philippines. 
Keep an eye on this and our Facebook page (www.facebook.com/mayanfoxofficial) as the time draws nearer to know how you can help.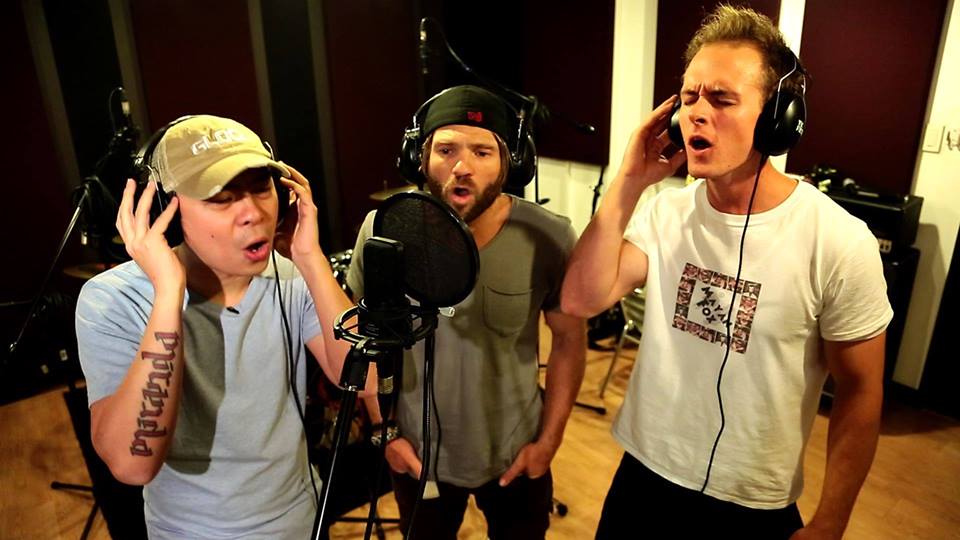 Hey all. As many of you know we have tight connection with the Philippines particularly through Dwaine who lived there and speaks fluent Tagalog. Well it was where he lived that was one of the worst hit areas. He still hasn't heard from ANY of his friends in the area!
Saturday the 16th we are performing at a big fundraiser. If you're in the area or can get there - please do.
Details below.
https://www.facebook.com/events/665063780194326/667902626577108/?notif_t=event_mall_comment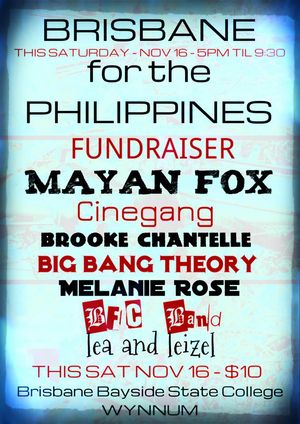 Youth Mental Health
 Here's a link to an organization that we have started supporting this year. They are called
'Clear Thinking
' and their focus is on Youth Mental Health. 
A couple of months ago Nate spent 3 days with 2 others (Louise and Mikaela) living in a perspex room in the middle of Queen St. Mall in Brisbane (Queensland, Australia).
Check them out and lend your support. Mental health is a serious issue, highlighted by recent events in the U.S.A. that really needs greater attention and action.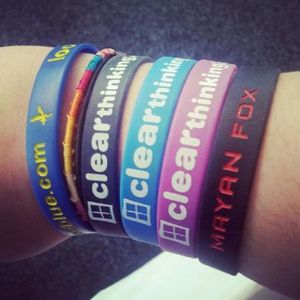 Help Us Get to Canada
As a band we've been planning to tour Canada (via our home of Australia) for some time now. We have a number of friends, family and fans over there who we want to perform for but none moreso than our cousin Roxy who has only been given a short time to live thanks to the insidious disease 'Cancer'.
Can you help us to achieve this goal? We need your help and in return there are a number of cool perks that would come your way as a Thank You!'
Click on the picture link below to learn more.
Suicide Aint Painless
All of us in the band have been affected by friends and family taking their own lives.
The song, 'Left to Live' off our album 'Outfoxed' is a song which speaks of finding hope in the face of depression and suicidal leanings. No matter how desparate and despondent we feel, there is always something or someone left to live for. Perhaps you've yet to meet that person, but they are there and the greatest tradgedy would be to miss out on the wonderful experiences they can bring into your life.
Click on the soundcloud link below or find it in our music player on this site.
soundcloud.com/mauiwhaanga/mayan-fox-left-to-live
Beat Slavery for Good
Besides being a bunch of wannabe musos, Mayan Fox are also staunch abolitionists. We hate SLAVERY and support anti-slavery causes through merchandise sales and other means. Please click on one of the thumbnail pics below to learn more about what you can do.